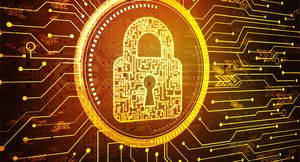 Privacy Policy
Data Protection / Privacy Policy & GDPR Info- 
When You Make Purchases Through Our Website, No Vital Information Such As Credit Cards, or Home Address is Saved.  All Transactions are  Processed Safely Through PayPal Secure Payment Services. 
We Only Hold the BASIC Information That You use to Sign-up as a MEMBER, such as: Email Address, Name, etc. All contact information is Held Safe & Secured on our Private Server & Never Shared With Anyone. It is Only Used For you to login to the MemberZone.
- Cookies - 
Our Website Does Indeed Use Cookies. It's a Must In Order To Allow Orders To Be Placed.  By Placing Orders With Us, You're Agreeing To Accept These Terms.       
What are Cookies ?
Cookies are alphanumerical identifiers, small text files we transmit to the hard disk of your computer via your web browser or other programs. They enable LyteHeadStudios.com systems to recognize your browser and offer you different services. No security, relevant or personal data will be stored. Furthermore, cookies cannot transmit viruses, spy out data on your computer or send e-mails without your Consent. In-fact, every web server can only read cookies it has set itself. 
Using our web site without cookies enabled; Can interrupt any purchase made on LyteHeadStudios.com.
Most browsers are set by default to accept cookies automatically. But you can disable cookies being storing or configure your browser in a way that it notifies you before storing cookies. As you can only make full use of the most of our interesting features with cookies being enabled, we recommend leaving the cookie function on. 
Furthermore we recommend completely signing off after using a computer you share with other users if this machine is configured in a way it accepts cookies. This particularly applies to computers in public spaces, such as internet cafés or libraries. In this case we highly recommend completely signing off so that no data remain recognizable for the next user. 
- HTTPS Secure - 
Our Website Is Safely Locked With the Latest HTTPS Protection For Your Safety. 
- If You Have Anymore Questions or Concerns / Info That You Do Not Understand or Does Not Seem Listed Here, Please Contact Us Anytime, Using Our Contact Form.  : )
We Are Always Here To Help. Making Sure Your Data is Safe is Our Goal. We Hope You Enjoy your Experience at LyteHeadStudios.com!                                                                                                  
                                                                                                "Where Music Meet Innovation"